ExxonMobil Expands Healthcare Product Portfolio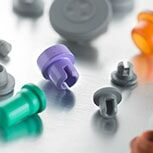 The extensive range includes Vistamaxx performance polymers, specialty elastomers
Spring, Texas – ExxonMobil has expanded its healthcare product portfolio to meet the medical market's changing needs for "healthy and safe" hardware options.
The expanded portfolio consists of a wide range of "high-performance products" that are manufactured using "good manufacturing practices" to deliver reliable "lot-to-lot product consistency," ExxonMobil said in a Sept. 26 statement. .
The new portfolio, the U.S. chemical supplier said, improves the performance and longevity of a range of medical supplies, including gaskets and tubing, while providing high-purity products for laboratory components and pharmaceutical packaging.
Among the offers, ExxonMobil said erjare Exxon's existing range of chlorobutyl rubber, Exxon bromobutyl rubber and Exxpro specialty elastomers suitable for medical applications.
"Building on these foundational offerings, we have expanded our portfolio to also include several polyolefin resins and elastomers, including Achieve Advanced PP, ExxonMobil PP, Vistamaxx performance polymers and Exact polyolefin elastomers," he added.
The decision to expand the portfolio was driven by a combination of market factors, including the Covid-19 pandemic, according to Gertrud Masure, head of market development.
Additionally, he noted, the healthcare industry's desire to replace polyvinyl chloride (PVC) was another market driver that led ExxonMobil to develop alternatives.
As part of the plan to expand supply, ExxonMobil is currently carrying out a "polypropylene growth project" in Baton Rouge.
The company is also making good progress toward a 2023 start of a $2 billion investment to expand its Baytown chemical plant.
The facility will include a 400 kilotonne per year production unit for Vistamaxx propylene-based olefin elastomer.