Funeral Director Reveals Fascinating Funeral Products You Never Knew Existed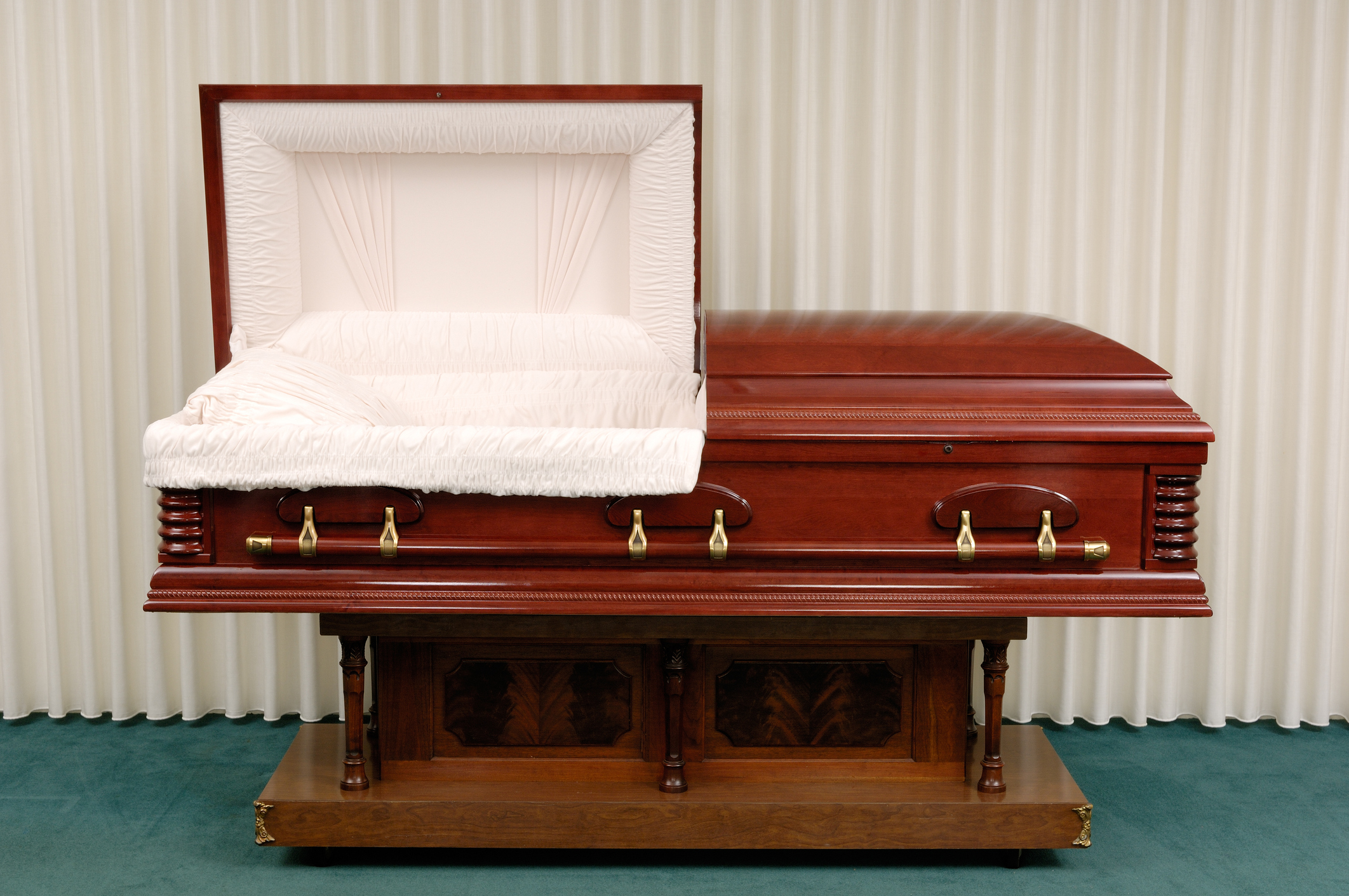 A funeral director took to TikTok to candidly discuss the practices and products used to prepare people for burial.
Evie Rodriguez, who works as a funeral director and embalmer in Illinois, posts videos on the app as a retseleve and promises to reveal funeral secrets.
In a recent video that has been viewed nearly 150,000 times, Rodriguez describes one of the surprising products you'll find at a funeral home. She tells how dental simulators, or dental molds, are plastic devices used when a person is missing teeth or dentures.
Rodriguez explains that the mouthpiece is placed under the deceased person's lips to reshape the mouth. The plastic product can be cut and has ridges to grip the inside of the mouth and hold it in place.
She demonstrates how the technique works using a mannequin head. The video can be seen here.
A 2019 survey by AARP 41 showed changing attitudes toward death and the discussion of mortality in the United States. While 49% of American adults said death was discussed enough, 41% said there needed to be more opportunity to discuss death and dying.
Reflecting changing attitudes toward openness in discussions of death, many of Rodriguez's followers thank her for sharing her videos and educating them about what is often considered a taboo subject.
In another video about products found in a funeral home that has been viewed nearly 4 million times, the embalmer demonstrates how the mouths of the deceased are closed using a needle injector to place a wire between the upper and lower jaw.
Other items used in funeral homes featured by Rodriguez in what is now a 43-part series include head blocks that can elevate body parts of the deceased, flags that are placed on funeral vehicles during processions, and body bags which are used to transport the deceased. .
Rodriguez also discusses on TikTok common drugstore products used by funeral directors. In a video viewed 1.3 million times, which can be seen here, she explains how common rubber bands are used to position and hold the hands of the deceased in the traditional crossed hands pose used by funeral directors.
It shows how rubber bands are wrapped around the thumb and index finger of one hand and the thumb of the other hand is placed between the wrapped thumb and the finger that holds it in place.
Rodriguez also explains common mortuary procedures such as embalming, cremation, and how the airbrush is used to cover up signs of trauma.
The funeral director and embalmer also discusses the necessary steps for a person who wants to work as an undertaker. In several videos, she documents her professional journey, including some of the educational milestones she had to go through along the way.