GRI Completes Phase II of $100 Million Specialty Tire Plant Expansion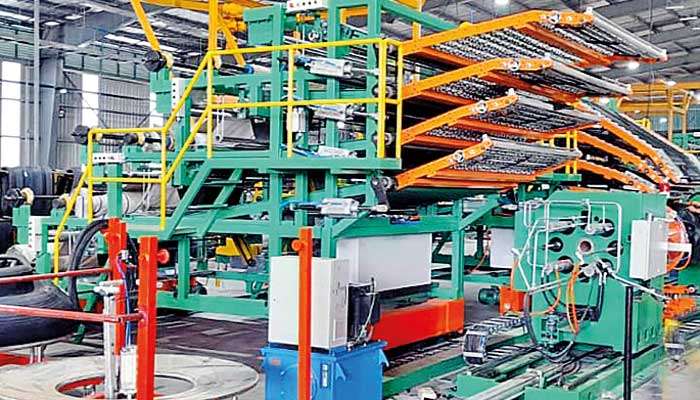 GRI has completed Phase II of its $100 million investment to upgrade production capacity at its specialty tire plant in Sri Lanka.
Once phase II is completed, the production capacity will be increased by almost 100% compared to the current capacity, to provide a production of 60 tons per day. It will support increased demand for the company's agricultural tire category which was launched in 2018 in key markets, primarily in the United States, Europe and Australia.
The objective is to increase the current production capacity of the GRI to 750,000 tires per year. This implies a total capacity generation of 100 tons per day, which constitutes phase III of the expansion project, which is currently underway. When completed, the entire project will include a 220,000 square foot expansion.
To accommodate a 60 ton capacity for Phase II, a total footprint of 175,000 square feet was used. This expansion, which began in 2021, includes an increase of eight new tire building machines and 17 tire vulcanizing presses, the use of cutting-edge technology for real-time decision making and optimization machines and a constant focus on improving R&D. physical infrastructure in the factory premises.
When all three phases are complete, the entire expansion is expected to generate a total of over 500 new job opportunities.
CEO, Dr Mahesha Ranasoma said, "We are proud to have received such encouraging levels of customer acceptance for our radial and bias agricultural tires, which we are introducing in the international markets in which we operate. under our GREEN XLR and GREEN EX brands.
"With this expansion, we are now able to double our current volumes and offer our customers the opportunity to grow their businesses. We are also pleased to serve Sri Lanka by creating employment opportunities through this expansion while generating much needed foreign revenue and export earnings for the country.
The significant ramp-up of production capabilities was also complemented by a rigorous focus on sustainability-driven production initiatives.
GRI produces high quality specialty tires that are sustainably constructed using pure natural rubber in Sri Lanka. Founded in 2002, the company produces solid material handling tires, radial agricultural tires and construction tires. GRI has operations in nine countries and a commercial presence in more than 50 countries around the world.
Since 2018, GRI has made progress in rapidly expanding its specialty tire production plants and tire compound blending facilities in Sri Lanka, as well as its operations in key countries. GRI guarantees its commitment to sustainability and environmental protection in all its operations, both locally and globally.