Iconic Worldwide launches RM200m glove and mask factory in Penang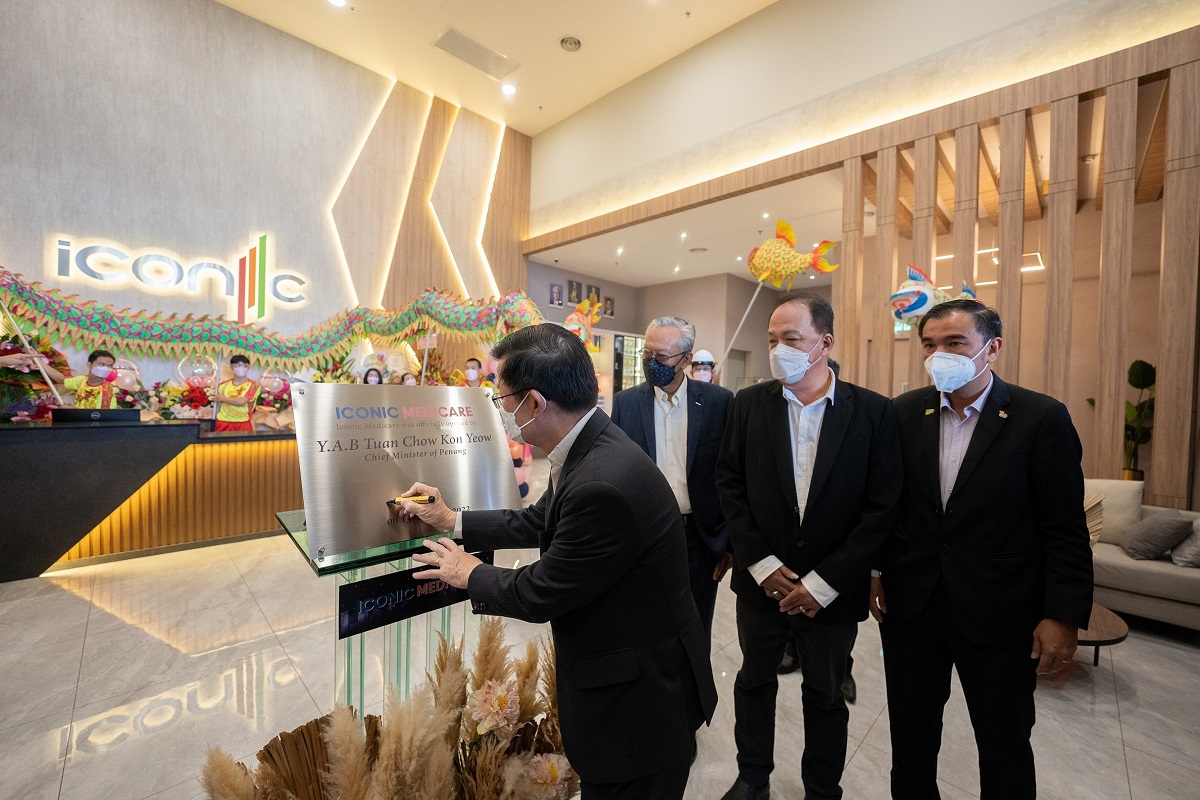 BATU KAWAN (January 15): Iconic Worldwide Bhd, a tourism and property development company turned healthcare products manufacturer, through its subsidiary Iconic Medicare Sdn Bhd, has launched a RM200 million glove and mask manufacturing plant in Batu Kawan Industrial Park, Penang.
At the factory launch chaired by Penang Chief Minister Chow Kon Yeow, the group said six former double glove dipping lines had started operating at the factory, along with six other glove dipping lines and 20 medical mask production lines to be commissioned and installed by March this year.
"The factory, which is built on 5.5 acres of land, is expected to produce a minimum production capacity of 3.3 billion gloves and 220 million disposable masks per year.
"With the group already blocking massive orders for its gloves and face masks, primarily from the United States, Europe, Africa and Asia, the opening of the factory puts Iconic Worldwide on the on track to become a major player in the global market within five years," he added.
Less than a month earlier, Iconic Worldwide obtained a 510,000 premarket notification approval from the Food and Drug Administration (FDA) to distribute medical-grade gloves across the United States.
Despite the administration of Covid-19 vaccines around the world, the group noted that the emergence of variants such as Omicron should support demand for gloves and face masks in the short term.
In fact, in the long term, said Iconic Worldwide executive director James Tan, the group expects mask-wearing to remain somewhat of a norm post-pandemic, with 30% to 40% of the current demand for face masks maintained.
"In fact, we are looking at the long term. From what we learn from these two years (2020-2021), [it] is that people agree to wear masks. We therefore expect around 30 to 40% [of current demand] even if the government declares that wearing a mask is no longer necessary.
"We believe 30-40% will still be wearing face masks. The demand will be there," he said.
Apart from increasing its production capacity by installing new production lines at its Batu Kawan factory, the group also plans to further improve the automation of the factory's manufacturing process.
Tan said 80% of the factory's manufacturing process is automated, adding that the group aims to increase it to 90-100% within a year.
In terms of funding, he said Iconic Worldwide has so far not planned any fundraising exercise, noting that the group has generated enough funds internally to meet the financial needs of its expansion plans.
"An additional RM20 million will be used to further improve factory automation. For this (to improve factory automation), we currently have enough funds, everything is generated in-house," Tan said.
Earlier, the group shared on Nov. 10 its desire to explore the possibility of producing nitrile butadiene rubber in Malaysia to meet market demand for the raw material.
On Saturday, Tan said there were no updates on whether Iconic Worldwide planned to venture into upstream operations, adding that the group would share future updates via repositories in Bursa. Malaysia.