Lehvoss will showcase new collaborations and products at K2022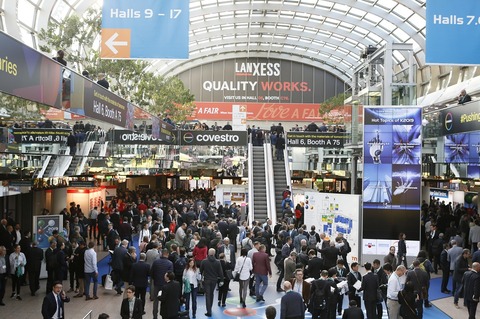 Focus areas include flame retardants, rice husk silica, and bio-based fillers and additives
Hamburg, Germany – Lehvoss Group has announced that its Luvomaxx business unit will showcase new collaborations and products from its rubber portfolio at K2022:
Cooperation with Alpha Calcit, Germany – Alfrimal Aluminum Trihydrate (ATH)
Alfrimal is a versatile and environmentally friendly halogen-free flame retardant. Chemically pure ATH is suitable for wires and cables as well as rubber products in mining or public transport – wherever "Safety First" requires reliable fire protection.
Cooperation with Brisil, India – "Precipitated" silica from rice husks
The silica filler is "precipitated silica", which Brisil extracts from rice husk ash using a residue-optimized chemical process. The process was developed by Brisil and has already been patented. There is currently a production plant in the Indian state of Gujarat with a capacity of 7,400 tons per year. Further production plants in Asia are in the planning stage.
Cooperation with Magris, USA/Canada – Functional minerals for rubber
The Mistron Vapor range of high functionality pure talc fillers, offers various technical and commercial solutions such as barrier properties, better extrusion performance or even dimensional stability for rubber articles.
Cooperation with Oxitec, Brazil – Biosourced compositions to reduce or eliminate zinc oxide.
Oxitec transforms pulp processing by-products into an alternative raw material for zinc oxide. This replacement raw material is capable of replacing zinc oxide as an activator in rubber compounds.
Cooperation with UPM, Finland – Renewable functional loads from the UPM BioMotion product range.
UPM BioMotion is made from biomass and offers the ability to replace CO2-intensive fillers – such as industrial carbon black or silica – in rubber and TPE compounds. The biomass comes 100% from sustainably managed forests.
Cooperation with the German Rubber Industry Association (WDK) and the German Institute of Rubber Technology (DIK)
Lehmann&Voss&Co supports the "Biobased Antioxidants" research project of the German Rubber Industry Association (WDK) and the German Institute for Rubber Technology (DIK).