Linglong releases its first tires in a Serbian factory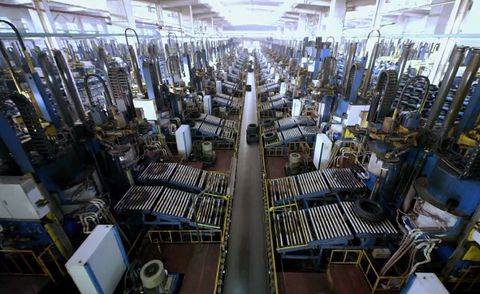 The company is advancing its factories in China and plans to add new off-road capabilities
Shanghai, China – Shandong Linglong Tire Co has advanced its greenfield tire manufacturing plant in Serbia with the production of the first tires on site.
In its first-half financial report submitted to the Shanghai Stock Exchange on Aug. 26, the tire maker said the installation and commissioning of the vulcanizer at the Zrenjanin site was completed in June.
"The first tires rolled off the production line, which is a strategic step for the company in terms of product suitability for the European market," he added.
The Chinese manufacturer has announced its intention to build the 863 million euro production plant in northern Serbia in 2018.
The plant is expected to produce 13.62 million radial tires per year: 12 million units of passenger car tires, 1.6 million units of truck and bus tires as well as 20,000 off-road tires.
In its financial report, Linglong said the plant's latest progress will "reserve momentum" for long-term development.
The unit, he continues, is a "world-class smart factory" with advanced manufacturing equipment and industrial cloud capabilities.
These, Linglong explained, include technologies such as big data, artificial intelligence, blockchain and 5G, used to integrate design, production, management, logistics, marketing and other aspects. tires.
The construction work in Serbia, Linglong continued, was carried out "in an orderly manner", adding that the company "strictly complied with Serbia's relevant environmental laws".
In addition to the progress made at the Serbian plant, Linglong also said it was "moving steadily forward" on several other projects currently under construction.
These included the ramp-up of its fifth Chinese production plant in Changchun, Jilin, the first phase of which was inaugurated in December last year.
The unit was initially expected to have a total annual capacity of 1.2 million passenger car tires and 200,000 truck and bus tires by 2025.
Linglong said it has now applied for an expansion project at the site to produce 140,000 units of off-road tires at the plant.
In addition, Linglong said the second-phase project of its Hubei Jingmen production base has reached production, and the third-phase project is underway.
Once fully operational, the Jingmen plant will have an annual manufacturing capacity of 12 million units of passenger car tires, 2.4 million units of truck and bus tires and 60,000 units of all-purpose tires. ground.