New Delaware County company to create rubber products – and jobs – without negative environmental impact – Muncie Journal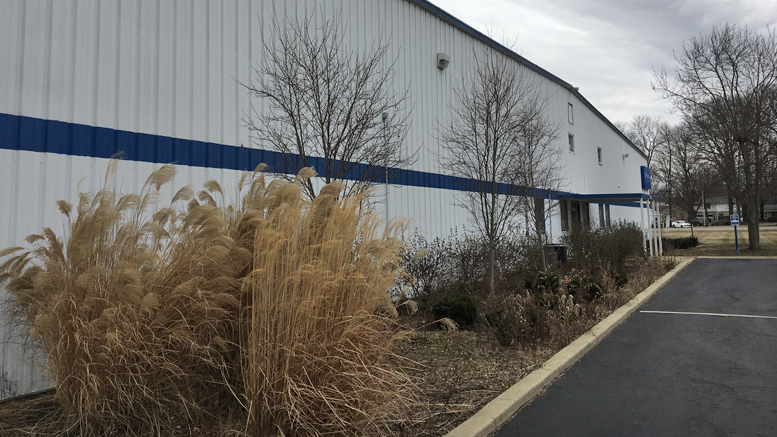 Through the Economic Development of Delaware County—
Delaware County, IN – A Canadian company that uses recycled rubber to manufacture speed bumps, parking blocks, and rubber supports for rooflines and pipes is establishing manufacturing operations in Delaware County.
Clearline Technologies will open in a former manufacturing facility in the Industria Center industrial park, the company and Delaware County commissioners said.
The company's website can be accessed at www.c-port.net.
Clearline has revolutionized the pipe support industry by using recycled rubber and metal spacers to provide a stronger, more durable and more environmentally friendly way of ensuring the longevity of the infrastructure for rooftop piping. and HVAC solutions. Today Clearline has over 20 different models and over 70 different sized applications including traffic related products. Clearline is proud to help the environment and to reuse materials otherwise destined for landfills.
The environmentally conscious company, which uses clean recycled rubber to make its products, will create jobs for up to 20 people in its first year in Delaware County, said Clearline chief executive Alain Masson.
Masson said Clearline – whose creator and president Neil Krovats established the manufacturing process for the rubber the company will use in Delaware County – has searched the Midwest for a location to locate manufacturing operations. But no state other than Indiana offered the opportunities the business sought, and no county performed as well as Delaware County. Masson added that no other official was more dedicated to providing a home for the company than Delaware County Commissioners and Brad Bookout, Delaware County Director of Economic Affairs.
"We found the location that was the best for us to grow," said Masson, adding that Bookout was the hardest working economic development officer he had dealt with. "He answers questions if it's 3 in the afternoon or 3 in the morning.
During the search, Masson said he learned Indiana was within 10 hours of 250 million people.
"Clearline joins the more than 75 Canadian companies in our state, together employing approximately 17,500 Hoosiers," said Indiana Secretary of Commerce Jim Schellinger. "We are grateful to Clearline for growing in Hoosier State, adding quality jobs to Delaware County, and doing everything in an environmentally responsible way. "
"We are very happy to be in Indiana," added Masson. Bookout said the state of Indiana provides tax credits that can only be taken after employees are hired. Bill Walters, executive director of the East Central Indiana Regional Planning District, also worked to attract Clearline.
Delaware County Commissioners James King, Shannon Henry and Sherry Riggin said they were happy to help Clearline choose Delaware County.
Commissioner King said, "Clearline's plan to establish its US headquarters in the former Henman Tool building gives Delaware County the opportunity to reallocate a building that has been empty for nearly three years. Ensuring that our vacant properties are occupied by quality businesses and do not fall into eternal disrepair is essential to maintaining the aesthetics of our community and keeping the properties on the tax roll.
Commissioner Henry said: "What impressed me most about Clearline was their commitment to the environment. They not only speak, but they put into practice business decisions that take the built environment into account. When we took a virtual tour of their facilities in Canada, we found that not only are their products made from recycled materials, but basically their facilities are completely finished with recycled products. Everything from lighting, windows, furniture, walls, even bathroom accessories. They definitely have a different thought process on making what we've seen in the past.
Krovats said environmental responsibility is built into Clearline's mission. "Our goal is to become a net zero business in the near future. "
The company plans to move its equipment and "get everything in place by the fall". Masson said Clearline intends to employ 10-20 people in the first year, possibly adding shifts.
The company purchases the former Henman Tool building on Hoyt Avenue and Mount Pleasant Boulevard for its manufacturing operations. Masson said the company's head office and its sales team would remain in Manitoba.
Bookout said the company's total investment will exceed $ 4 million, and the total number of jobs is estimated at 50 people over five years.
The Manitoba-based company's decision to relocate to Delaware County came during the COVID-19 pandemic. Masson had visited local buildings early in his research process, but the following months of the process were conducted online, including a virtual tour of Clearline's Canadian facilities by county commissioners.
It was important to the County Commissioners that Clearline respects the environment and has a clean process. Commissioners thought this was particularly important following a company that had set up an aluminum dust recycling facility locally – a project that was killed after community concerns were voiced.
Masson said he was able to reassure the commissioners: "We will have a positive impact on the environment. We use recycled products and do not create environmental damage or create employment opportunities, so there is no downside.
Clearline does not accept tires for recycling, Masson said. "We bring in pieces of rubber and process them to the size we need" using $ 2 million in rubber grinding and molding equipment.
"We take material that would otherwise go to landfill or be burnt for energy by the power companies," he said.
The Indiana Economic Development Corporation has offered Clearline up to $ 230,000 in conditional tax credits based on the company's plans to create up to 35 new jobs by the end of 2025. These credits tax are performance-based, meaning the company is eligible to claim incentives once Hoosiers are hired.
Clearline's announcement follows months of economic development "gains" for Delaware County, many of which took place during the COVID-19 pandemic. Some of these include the landing of INOX's North American headquarters, which will invest approximately $ 15 million and build a 149,000 square foot facility; PMC Manufacturing, which will leave Illinois and begin CNC milling, turning and plasma cutting, creating jobs in the city of Albany; Balance Holdings, which will establish a vegetable growing business at a 100,000 square foot facility in the town of Daleville; and a long list of established businesses that will grow and reinvest in their businesses.
About Delaware County Economic Development
In 2015, Delaware County Commissioners privatized the county's economic development activities. Since that time, the county has developed its own business retention and expansion programs that are in constant contact with the county's multitude of industries. In addition, efforts to identify and attract various suitable industries across the world are undertaken on an annual basis. For more information, contact Brad Bookout at [email protected]