Production of manufactured goods up 8% in 2021 – Products Eurostat News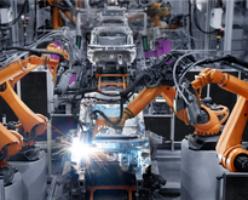 After two successive years of declining industrial production, including a 7% fall in 2020, EU production of manufactured goods rebounded in 2021. The latest Eurostat data indicates an 8% increase in the production of goods manufactured in 2021 compared to 2020.
Between 2011 and 2014, EU production decreased slightly for two consecutive years before starting a gradual increase until 2018. In 2019, the value of production sold fell slightly, then fell more sharply in 2020 due to the effects of the pandemic. The COVID-19 outbreak and related containment measures widely introduced by EU Member States had a significant impact on EU industrial production in 2020, but 2021 showed increases in production across all industrial activity groups.
In nominal terms, the value of EU production sold increased from €4,581 billion in 2020 to €5,209 billion in 2021, an increase of 14%.
This information comes from data on the production of manufactured goods published by Eurostat. The article presents a handful of findings from the more detailed Statistics Explained article.
Source dataset: DS_056120
Manufacturing of basic metals and metal products increased by 28%
Looking at the seven major groups of manufacturing activities, the largest increase in the value of output was recorded in the manufacturing of basic metals and fabricated metal products. This group posted a 28% increase in production value (at current prices) from €611 million in 2020 to €782 million in 2021.
This is followed by the manufacture of chemical products (€372 million in 2020 to €456 million in 2021) with a 23% increase in the value of production sold, and the manufacture of rubber and plastic products and other non-metallic mineral products (377 M€ to 440 million euros) with an increase of 17%.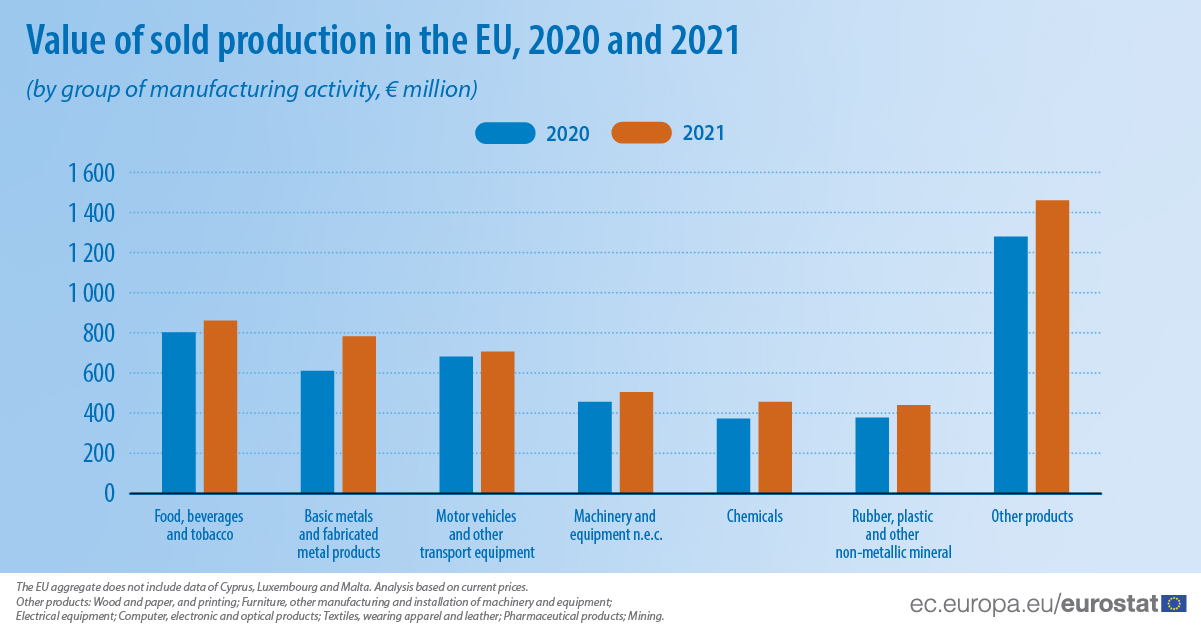 Source dataset: DS_056120
For more information:
Methodological note:
The data presented in this article are collected within the framework of the European Business Statistics regulation and cover the activities of sections B and C (Mining and quarrying and Manufacturing industry) of the NACE Rev. 2 and since 2019 activity 38.32 Recovery of sorted materials.
To contact us, please visit our user support page.
For press inquiries, please contact our Media Helpline.