Sailun Group to build 2 billion euro tire factory in China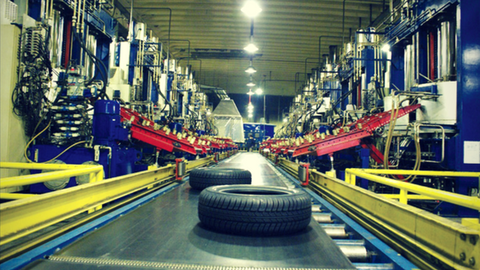 Dongjiakou plant will produce 30m of tires when fully operational
Shanghai, China – Chinese tire maker Sailun Group has announced plans to build a major tire manufacturing plant in Dongjiakou, about 40 km south of the city of Qingdao.
In a filing with the Shanghai Stock Exchange (SSE) on June 27, the tire maker said the 15.1 billion yuan (2.1 billion euros) project will be built in five phases, each taking 12 months.
Once fully operational, the project aims to manufacture 20 million sets of high-performance semi-steel radial tires, 10 million sets of high-performance all-steel radial tires and 150,000 tons of all-terrain (OTR) tires.
With construction scheduled for November this year, Sailun said the entire project is expected to be completed by the end of 2027.
The off-road tire project will be based on what Sailun called the Industrial Internet's first "rubber chain cloud."
The system, he said, will use new intelligent production and testing equipment to produce high-performance green tire products to better meet the needs of domestic and overseas markets.
The investment still needs to be forwarded to relevant government departments for project filing, environmental impact assessment approval and construction planning approval, according to Sailun.
In addition, factors such as the international political environment, commodity price fluctuations, domestic and foreign market demand and economic conditions may influence the final investment decision.