Semperit expands its Malaysian glove factory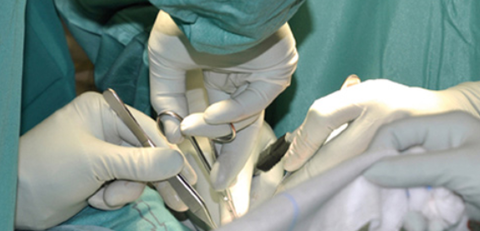 The Austrian group remains determined to sell its gloves division
Kamunting, Malaysia – Semperit Group has officially opened an expansion project for its P7 rubber glove manufacturing plant in Kamunting.
The Austrian group launched the 21 million euro project in autumn 2020 and has now added six additional dipping lines – known as P7+ – to the site, Semperit announced on April 30.
The new facility, with a production of 1.8 billion pieces per year, brings the total number of production lines at the site to 18, with a target capacity of 5.4 billion pieces per year.
The first 12 lines of the "most modern industrial complex at the Kamunting site" were built between 2015 and 2017.
According to Semperit, P7+ consists of semi-automatic lines and therefore reduces the use of labor compared to other parts of the plant.
"The construction of P7+ serves to preserve the value of our Malaysian Sempermed plant and represents the completion of the successful restructuring initiated in 2017," said CEO Karl Haider.
The investment comes amid previously announced plans by Semperit to divest its medical segment Sempermed, which makes rubber gloves.
In a May 2 statement to erjthe Austrian group has indicated that it is still pursuing the deferred decision, announced in January 2020, to focus in the future on the industrial sector.
"In order to find the optimal moment for this, the board of directors is closely monitoring the mergers and acquisitions market as well as market and price developments in the glove sector," the group added.