Takeover of BSF when the knitting factory closes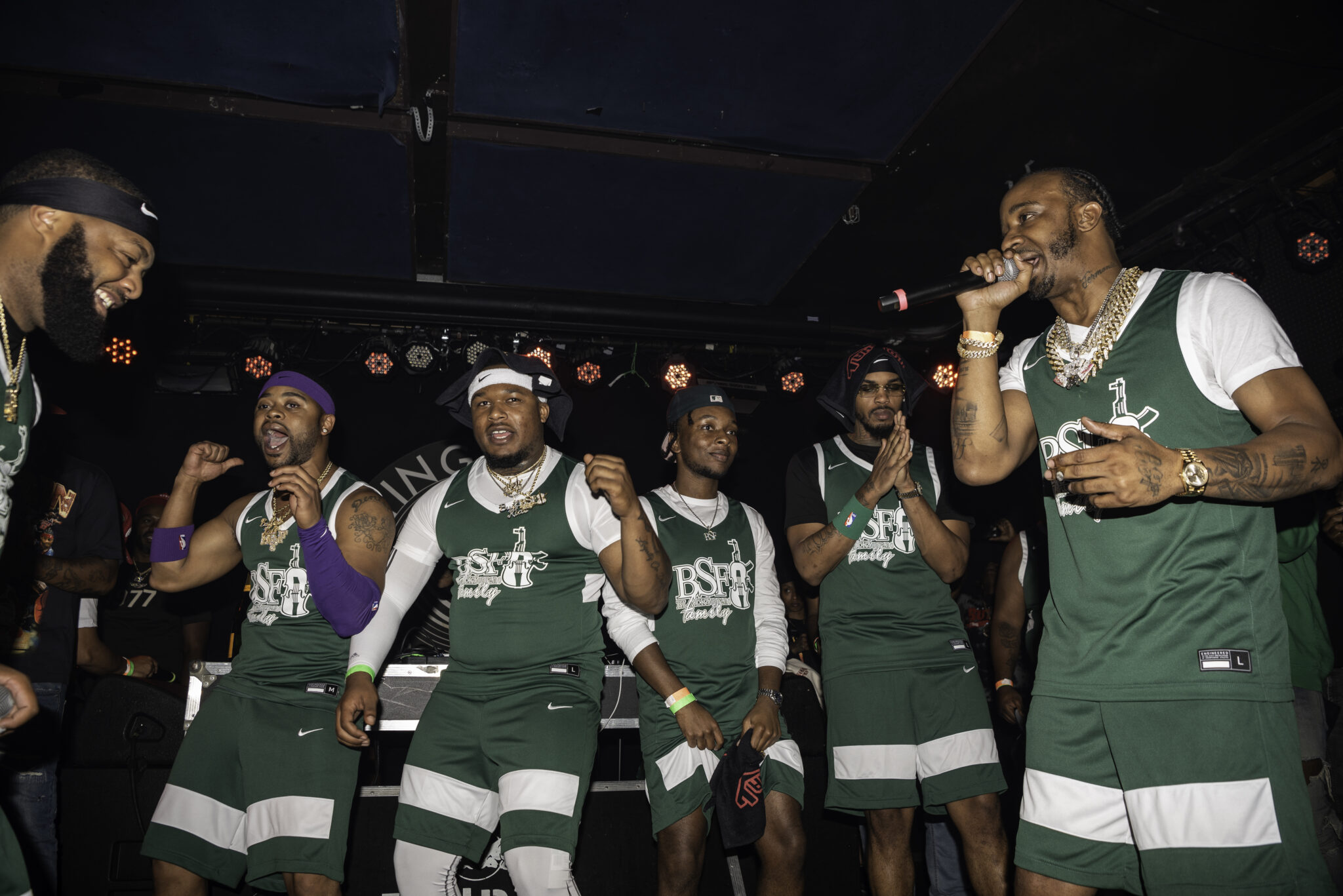 The Knitting Factory in Brooklyn will close at the end of this month. Benny The Butcher's Black Soprano Family played one of the last shows on the site on August 15. In a statement posted on Instagram, the venue's management wrote "it's time for the Knit to reinvent itself (again)." The last show will be on August 21.
The black soprano family (FSB) consists of Heem, Rick Hyde, El Camino, Loveboat Luciano, Fuego Base and founder Benny The Butcher. The group has grown a lot lately. Benny had freed Tana talk 4 in March which included one of the best hip hop songs of the year, "Johnny P's Caddy" featuring J. Cole and produced by Alchemist. On September 9, Benny and the BSF team go out Long live DJ Shay, a tribute to their mentor and collaborator who died of Covid-19 in August last year. The first single from this project is a song produced by DJ Premier titled "Times is Rough".
Their show at the crowded Knitting Factory on Monday night was full of energy and emotion. Benny started with 3 songs from his solo work, including "Raw", "97 Hov" and "Survivor's Remorse". After that, every BSF member had a chance to shine. Rick Hyde walked into a track off his debut album titled 'Pandemic Flow' before he and Heem exchanged verses on 'Da Mob' and 'It's Over' off the Respected Sopranos album. Next, Rome Streetz made an appearance to perform "Poza" and "Peri Peri".
Next, Loveboat Luciano stepped in to perform "Grams In Da Water", "Lovey" and "Parole". Fuego Base got to show off their skills on three of their tracks "First Day Out", "9.37" and "Narcan". Then new BSF member El Camino came out to perform "India" with Benny and "Josh Allen" from his collaboration album with Chase Fetti titled Bethlehem.
Next, Benny brought out Griselda's "first lady," Armani Cesar. She performed "Drill A Rama" and Mac 10s for Everybody" from her album The Liz. Armani is releasing the sequel to this album entitled The Liz 2 September 2nd. Stove God Cooks also made a quick appearance to perform "Back 2X" with Benny. The show ended with a few more Benny songs, including "Legend" from his Burden of proof album entirely produced by HItboy, "5 to 50" and "Johnny P's Caddy".
BSF Knitting Factory Setlist: Rubber Bands and Weights, 97 Hov, Survivor's Remorse, Pandemic Flow, Da Mob, It's Over, Poza, Peri Peri, 430, The Realest, Fell In Love With the Streets, Grams in Da Water, Lovey, Parole, Shine, Madonna, Wins & Loss, First Day Out, 9.37, Josh Allen, Money Feel Better, Drill A Rama, Mac 10's Sunday School, Back 2X, Times is Rough, 18 Wheeler, Legend, One Way Flight, 5 to 50, Johnny P's caddy