Tax exemptions to be granted to the fish processing industry: Minister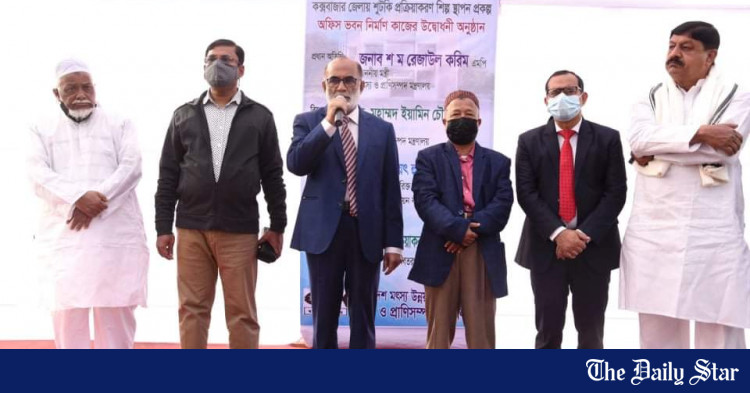 Minister of Fisheries and Livestock, SM Rezaul Karim speaks during the groundbreaking of Dried Fish Processing Industry Office Building implemented by Bangladesh Fisheries Development Corporation in Cox's Bazaar today. Photo: Ministry of Fisheries and Livestock
">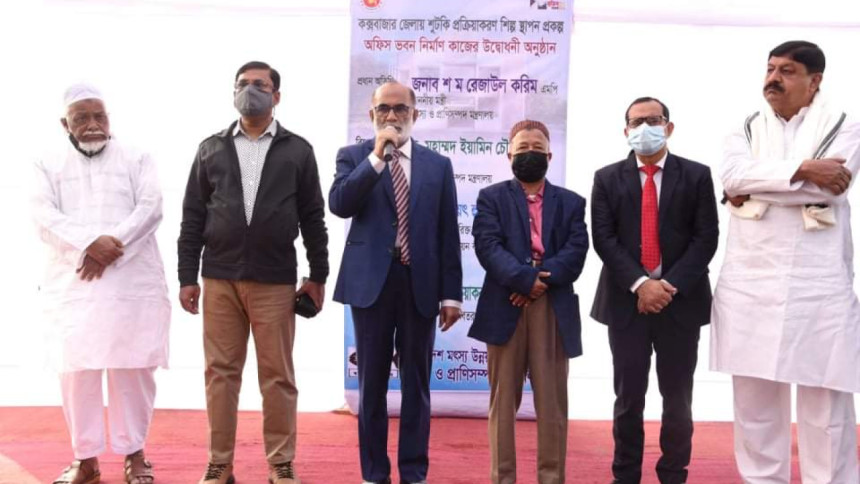 Minister of Fisheries and Livestock, SM Rezaul Karim speaks during the groundbreaking of Dried Fish Processing Industry Office Building implemented by Bangladesh Fisheries Development Corporation in Cox's Bazaar today. Photo: Ministry of Fisheries and Livestock
The Bangladesh Fisheries Development Corporation is setting up a world-class dried fish processing industry in Cox's Bazar and the government will extend tax exemptions to companies that import machinery or take initiatives for such an industry in the country, said today. today the Minister of Fisheries and Livestock, SM Rezaul Karim. .
The minister made the comment during the groundbreaking of the dried fish processing industry office building being implemented by BFDC near the company's fish distribution center in the city with the largest beach not cut off from the world.
For all the latest news, follow the Daily Star's Google News channel.
The prime minister is working tirelessly for the development of all the people and the government is taking many initiatives for the modernization of Cox's Bazar, an iconic city in Bangladesh, he said.
BFDC Chairman, Md Hemayet Hussain chaired the event which was also attended by Fisheries and Livestock Secretary, Mohammad Yamin Chowdhury.