The factory raises wages; ghost guns; Raytheon protest | Today in Manufacturing Ep. 28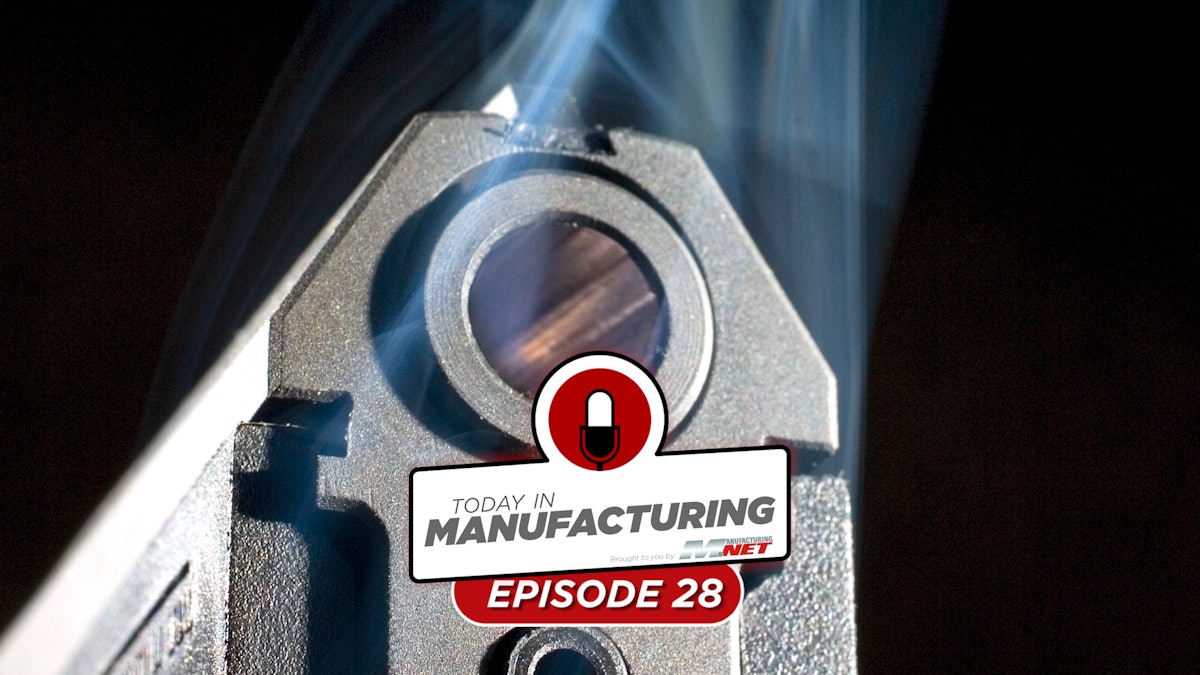 Editor's note: Download and listen to the audio version below and click here to subscribe to the podcast.
The Today in Manufacturing Podcast is a new podcast brought to you by the editors of Manufacture.net and Industrial Equipment News (IEN).
In each episode, we discuss the five biggest stories in manufacturing and the implications they have for the future of the industry. This week:
Hermeus develops the fastest reusable aircraft in the world. Last week, Hermeus announced a $60 million deal with the US Air Force to test its first plane.
Activists blocked the entrance to a Raytheon factory in Rhode Island on Thursday morning. They are protesting what they call the company's role in "killing civilians" and "other human rights abuses".
Volkswagen has asked dealers to stop selling the Taos, the company's new subcompact SUV. There have been reports of engines stopping unexpectedly when the car comes to a stop.
Custom Rubber Corp is a rubber parts factory in Ohio. The company recently received an $879,000 loan from the Paycheck Protection Program (PPP). Chairman Charlie Braun used the money for an interesting experiment, he raised salaries in an effort to help with personnel issues.
Two Los Angeles County sheriff's deputies were seriously injured in an ambush last year. On Monday, deputies sued Nevada-based Polymer80 for manufacturing parts of a "ghost gun" used in the attack.
In case you missed it
On Friday, NASA began accepting applications from four people to live for a year at Mars Dune Alpha. It is a 1,700 square foot Mars habitat, created by a 3D printer, inside a building at the Johnson Space Center in Houston.
Will a cheaper, more durable foldable phone solve Samsung's problems?
Workhorse Group challenged the fairness of the contract, which was awarded to Oshkosh Defense in June.
Be sure to like, subscribe and share the podcast. You could also help us a lot by giving the podcast a positive review on the platform you are using. Finally, to email the podcast, you can reach us at Jeff, Anna, or Andy @ien.com, with "Email the Podcast" in the subject line.