Unique Fabricating's LaFayette Plant Earns Prestigious Quality Award from Inteva Products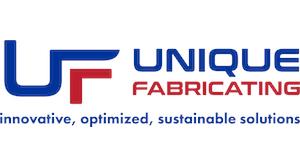 Award recognizes quality parts for heavy-duty vehicles, including Kenworth and Peterbilt trucks
AUBURN HILLS, MI /ACCESSWIRE/October 11, 2022/ Unique Fabricating, Inc. (NYSE American: UFAB), a leader in the engineering and manufacturing of multi-material foam, rubber, and plastic components used in noise, vibration, and harshness management and engineering applications. air/water sealing for the transportation, appliance, medical, and consumer markets, today announced that its LaFayette, Georgia facility has received a Quality Award from Inteva Products, related to quality unparalleled heavy vehicle programs, including Kenworth and Peterbilt trucks.
"Inteva maintains a reputation for superior quality in the industry, and it is an honor and significant validation for Inteva to recognize our LaFayette plant as contributing to this status," commented Doug Cain, president and CEO of 'Unique Manufacturing. "For years, Unique Fabricating has been committed to providing the highest levels of customer service and quality, ensuring that we are a partner our customers can rely on. High quality, on-time delivery is especially important in today's economic environment."
About Unique Fabricating, Inc.
Unique Fabricating, Inc. (NYSE American: UFAB) designs and manufactures components for customers in the transportation, appliance, medical and consumer markets. The Company's solutions are comprised of multi-material foam, rubber and plastic components and used in noise, vibration and harshness ("NVH") management, acoustic management, air sealing water and air, decoration and other functional applications. Unique relies on proprietary manufacturing processes including die-cutting, thermoforming, compression molding, fusion molding and reaction injection molding to manufacture a wide range of products including air management products, heating, ventilation and air conditioning ("HVAC") systems, gaskets, engine covers, fender pads, air ducts, sound insulation, door water seals , gas tank pads, light seals, mattress topper pads, mirror seals, glove box liners, personal protective equipment and packaging. The company is headquartered in Auburn Hills, Michigan. For more information, visit http://www.uniquefab.com.
Safe Harbor Statement
Except for historical information contained in this release, the matters discussed in this press release include forward-looking statements, as defined in the Private Securities Litigation Reform Act of 1995, which are subject to risks and uncertainties. . Forward-looking statements relate to future events or future financial performance and involve known and unknown risks, uncertainties and other factors that may cause the actual results, levels of activity, performance or achievements of the Company or its industry are materially different from those future results, levels of activity, performance or achievements expressed or implied by this press release. Words such as "may", "will", "could", "would", "should", "anticipate", "predict", "potential", "continue", "expect", "has 'intent to', 'plans', 'projects', 'believes', 'estimates', 'outlook' and similar expressions are used to identify such forward-looking statements. All such forward-looking statements are based on management's current expectations. and are subject to certain factors, risks and uncertainties that may cause actual results, the outcome of events, the timing and performance to differ materially from those expressed or implied by such statements.These risks and uncertainties include, but not limited to those discussed in our Annual Report on Form 10-K for the fiscal year ended December 31, 2021, as filed with the Securities and Exchange Commission and in particular the section titled "Risk Factors", as well as any update of these factors s of risk filed from time to time in our periodic and current reports filed with the Securities and Exchange Commission. All statements in this press release are made as of the date of this press release, and Unique Fabricating does not intend to update this information except as required by law. Reference to the Company's website above does not constitute incorporation of any of the information contained therein in this press release.
Investor requests:
Rob Fink, FNKIR
(646) 809-0408
[email protected]
THE SOURCE: Unique Manufacturing, Inc.